Untapped Potential
One in five Connecticut teenagers are disengaged or disconnected—meaning that they are at risk of dropping out of high school or have already done so.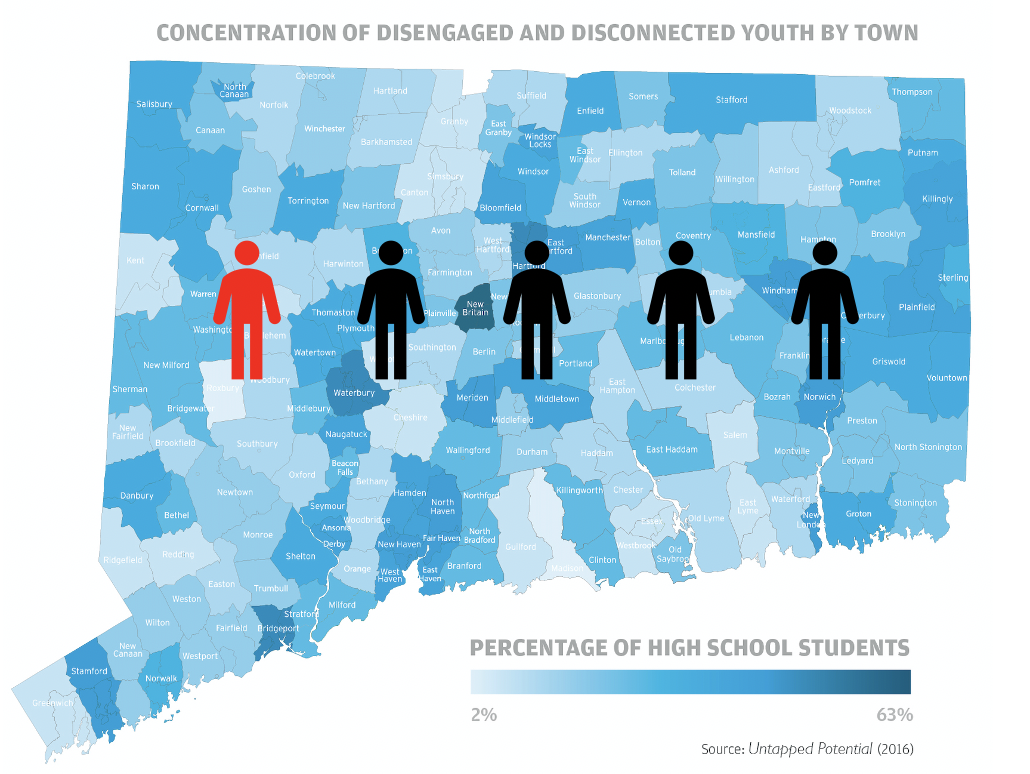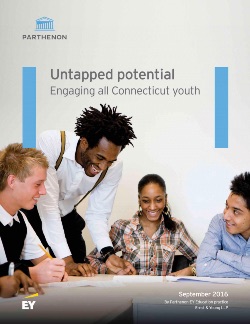 In 2016, Dalio Education commissioned a research project to learn from the experience of Connecticut's most resilient teenagers who face barriers to high school graduation. The culminating report, Untapped Potential: Engaging All Connecticut Youth, revealed that one in five Connecticut teenagers are disengaged or disconnected from high school.
The need to re-engage young people is widespread, impacting nearly every district. The report also found that the cities in Connecticut with the highest rates of poverty are also those with the most severe concentration of young people who are disengaged or disconnected.
Racial and ethnic inequity directly impacts youth who are disengaged and disconnected at a disproportionate rate. Low-income or minority students make up 38 percent of the student body in Connecticut, but they make up 78 percent of the state's disengaged and disconnected youth population, with 36 percent being boys of color. Similarly, while 15 percent of Connecticut's students are students with disabilities or English language learners, one-third of disengaged and disconnected youth fall into one of these two categories.

The stakes are high for these young people. Of all the students who ever dropped out of a Connecticut public high school from 2012 to 2014, only 12% re-enrolled in school and only 1% earned a high school diploma. Without a diploma, job prospects are bleak and risks are even higher. This is a crisis for Connecticut's young people.