Untapped Potential
What would it take to help all students in Connecticut graduate from high school ready for the future?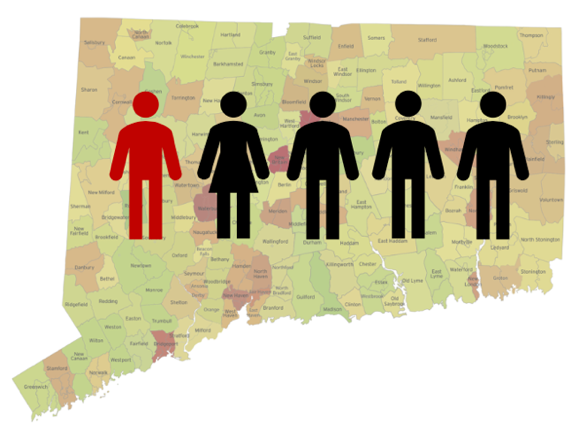 The overall high school graduation rate in Connecticut is rising, yet far too many students are not graduating on time with the skills necessary to succeed in life and career. We are committed to helping young people who are most at risk of dropping out of high school or who have already done so. Every young person has incredible potential and everyone must work together to help them realize it, connect to opportunities, and succeed.
In 2016, Dalio Philanthropies commissioned a research project to learn from the experience of Connecticut's most resilient teenagers who face barriers to high school graduation. The culminating report, Untapped Potential: Engaging All Connecticut Youth, revealed that one in five Connecticut teenagers are disengaged or disconnected from high school. The stakes are high for these 39,000 young people. Of all the students who ever dropped out of a Connecticut public high school from 2012 to 2014, only 12% re-enrolled in school and only 1% earned a high school diploma. Without a diploma, job prospects are bleak and risks are even higher.
The need to re-engage youth who are disengaged or disconnected is urgent and widespread, impacting almost every community in Connecticut. 113 school systems are each home to more than 50 disengaged and disconnected youth. Our collective failure to meet the needs of these young people amounts to almost $1 billion in lost public revenue and additional expenses.
Working Together to Advance Positive Outcomes
The imperative to help disengaged and disconnected youth graduate and succeed in their lives demands a multi-pronged strategy that leverages the expertise of Connecticut's schools, non-profit organizations, and communities to re-imagine the youth experience and better align resources to meet their needs.
Recognizing the need for high-performing youth-serving organizations, the Connecticut Opportunity Project aims to strengthen the capacity of organizations so they can positively drive youth outcomes effectively, reliably, demonstrably, and sustainably.
By getting back on track to earn a high school degree, young people will unlock access to post-secondary options that will lead to more meaningful and rewarding careers, which will help them build better lives for themselves and their families. Helping youth to succeed will spark a virtuous cycle not just for them but for our economy as a whole, as higher employment and reduced need for social services yields healthier and more prosperous communities, stronger economic growth, and improved fiscal sustainability.