COMPASS
The mission of COMPASS Youth Collaborative is to connect with high-risk youth wherever they are in the City of Hartford.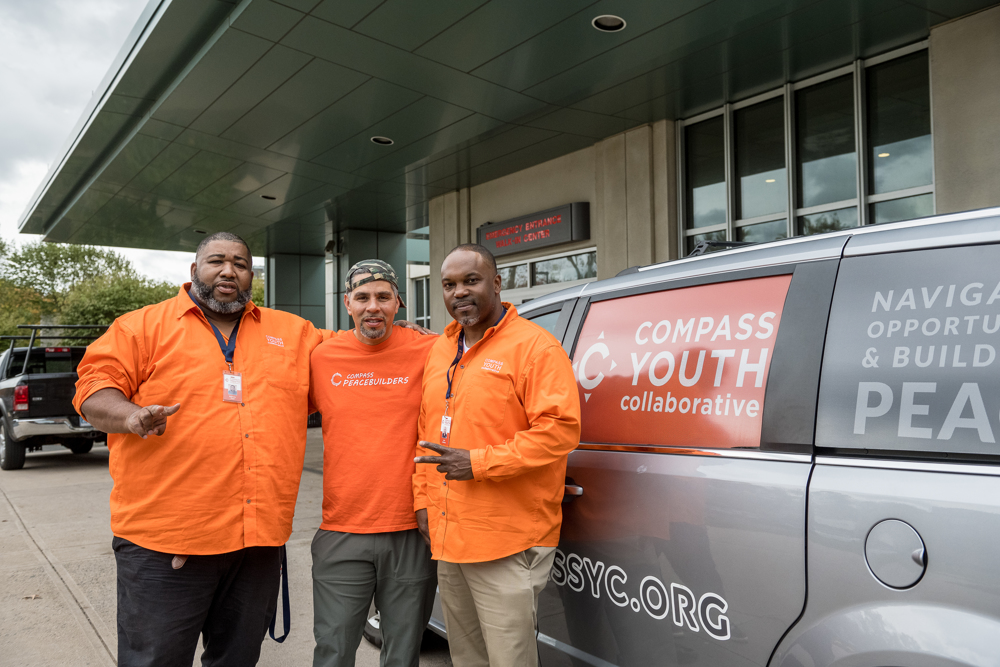 COMPASS engages them in relationships to provide supports and opportunities that help them become ready, willing, and able to succeed in education, employment, and life.
COMPASS launched a redesigned program model in September 2021 to engage the youth they serve who are trapped in a cycle of violence and related trauma, often as the victims or drivers of violence. Through crisis intervention, relentless outreach to engage young people, and transformational relationships, COMPASS Peacebuilders are continually working with their young people on cognitive behavioral skills that help them start to think differently and, over time, change their behavior in ways that allow them to engage more productively in education and work.
Over the past year, COMPASS also began building out the array of supporting services it offers to help its young people succeed, such as clinical sessions with licensed social workers, and also prioritized the development and launch of a new Case Management System. Through this new data platform, COMPASS Peacebuilders can track and manage all of their youth intake, interactions, and outcomes, which allows them with the support of program managers to use data on a daily basis to drive their work with the youth on their caseload, including via a mobile app their team created for Peacebuilders to use while working out in the community.
The gift of having CTOP as a funder is that they are more than just funders; they are partners. The Portfolio Directors provide technical assistance and support to help COMPASS leadership navigate challenges, increase organizational effectiveness, and achieve our goals. CTOP has made me a better leader and my team more effective.