Roca Young Mothers
Roca's mission is to be a relentless force in disrupting incarceration, poverty, and racism by engaging the young adults, police, and systems at the center of urban violence in relationships to address trauma, find hope, and drive change.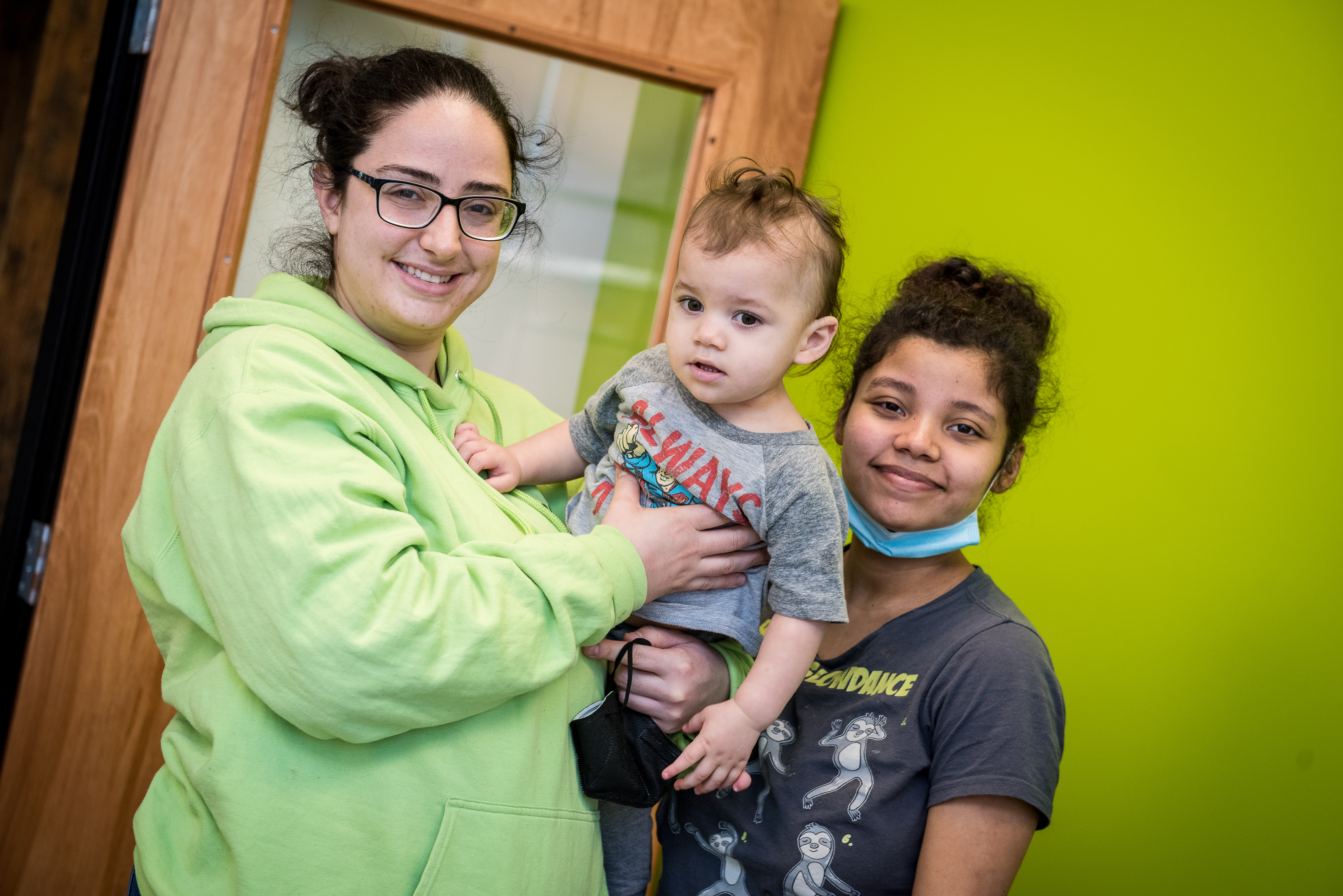 Roca has been working with critical risk young women and their children at the center of poverty and urban violence across Massachusetts for over a decade, employing a high-touch, trauma-informed approach based on sustained engagement over time and utilizing cognitive behavioral theory-based skill building to promote sustainable behavior change and foster to break cycles of poverty and violence.
After achieving positive outcomes in Massachusetts and following months of planning, Roca opened its doors to young women and children in Hartford in October 2021. In their nine months of program operations, the Roca Hartford Young Mothers Program (RHYMP) has received 92 referrals. To ensure that the program serves the most critical-risk young women and their children, every referral is relentlessly pursued to document eligibility and risk factors.
Of the 92 referred, RHYMP ended the year with 50 young women who met the risk criteria and were actively engaged in intensive programming, 70% of whom were engaged in intentional contact with staff at least twice a week. Data tracking and performance management are built into the model to ensure that RHYMP is achieving its goals.
RHYMP knows that it is impossible to do this work alone and purposefully engages and partners with community and systems leaders to provide comprehensive support to young women and their children. This year, RHYMP's engaged institutions work has resulted in coordination and collaborations with agencies such as the Department of Children and Families, Probation, nonprofit organizations, the Hartford Police Department, and local high schools.
With the support of CTOP, Roca has opened its doors to young women and mothers in crisis, serving over 50 participants ages 14 to 24 with over 60 young children ages 0 to 5 in its first year of operations in Hartford, who are often unseen and unreached, increasingly impacted by violence and instability, and for whom Roca is a last resort.