Rosa Ortiz
Director of Operations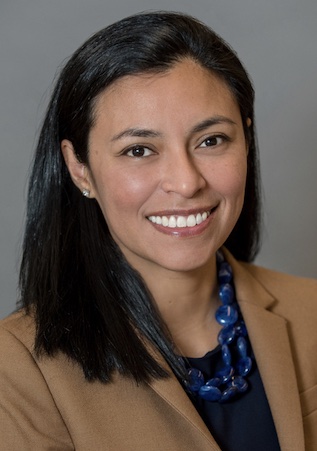 Rosa is the Director of Operations at Dalio Education, where she focuses on ensuring all members of the organization are provided with the resources to empower youth, educators, and nonprofit communities to achieve transformational outcomes in alignment with Dalio Education's mission.
Prior to joining Dalio Education in 2022, Rosa was appointed as the Deputy Director of REACH Prep, whose mission is to provide access to educational experiences that empower underserved, high-achieving students to graduate from top colleges and emerge as the next generation of leaders. During Rosa's 16-year tenure, she led the organization's strategic management related to administration, technology, human resources, and finance. She also served as the Director of Administration & Finance and as Program Director. As a former English Language Learner in Connecticut schools, Rosa ensured all students and families were provided the academic resources and support they deserved by delivering supplemental and individualized guidance for Spanish speaking families.
Rosa's commitment to access and equity for underserved populations includes work with the NYC English Language Learner Consortium and NYU's Women of Color Policy Network. Since 2012, Rosa's investment in developing nonprofit professionals includes mentoring and supporting young leaders through the NYU Fellowship for Emerging Leaders Program. Rosa was a StartingBloc 2008 Fellow, Education Pioneers 2010 Fellow, and participant in the 2014 Zoom Foundation's Leadership Development Roundtable for young leaders in Connecticut.
Rosa holds a Certificate in Business Excellence from Columbia Business School, a Master's in Public Administration from NYU's Robert F. Wagner Graduate School of Public Service, and a B.A. in Sociology from Boston College.