Thea Montañez
Chief Operating Officer, City of Hartford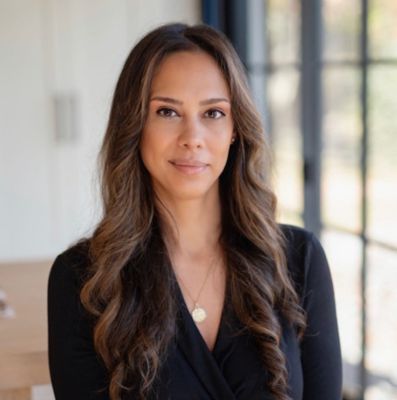 Thea Montanez is a public sector leader with extensive experience designing and implementing people-centered strategies that improve community safety and wellbeing and expand opportunity. She believes that to make system progress on issues like criminal justice, gun violence, and youth engagement, we need to give people the chance to lead within their own communities – instead of treating people as problems to solve.
Thea is a Connecticut leader on criminal justice with a track record of organizing diverse coalitions including reform advocates, law enforcement leaders and justice impacted individuals. In 2022, she was appointed by the Connecticut Legislature to the Connecticut Judicial Selection Commission and the Juvenile Justice Policy and Oversight Committee.
For the last eight years, Thea has served as Chief of Staff and then Chief Operating Officer for Hartford, Connecticut, overseeing day-to-day operations for 1,400 employees and all thirteen municipal departments. During that time, she helped Mayor Luke Bronin lead Hartford through unprecedented challenges, including successfully averting municipal bankruptcy and managing the City's COVID response and recovery efforts.
As Chief Operating Officer, Thea established Hartford's Office of Community Safety and Wellness (OCSW) to support the needs of survivors of community violence, as well as justice involved youth and adults, and those living with addiction, mental illness and housing instability. OCSW has resulted in multiple city-wide initiatives that are the first of their kind in Connecticut, including Hartford's Civilian Crisis Response Team.
Prior to her service under Mayor Bronin, Thea was appointed by former Hartford Mayor Pedro Segarra, as the founding Director of the North Hartford Promise Zone after successfully leading the planning team. She played a key role in ensuring Hartford was one of 20 cities in the United States to receive a "Promise Zone" designation from President Obama's Department of Housing and Urban Development.
In addition to her work in the public sector, Thea has led local grant making for The Hartford Financial Services Group. She also started and ran her own consulting firm in 2010 for strategic communications and community affairs.
Thea has served on numerous boards of not-for-profit organizations, including the Hartford Public Library and the University of Saint Joseph. Among other awards, she was named a Center for Children's Advocacy "Champion of Children", and previously named to Connecticut Magazine's "40 under 40". She is also a proud first-gen college graduate from Syracuse University.